Today I become an official Udemy instructor and Udemy approved my course about "Selenium Webdriver From Foundation to Framework in Arabic" , the first course for automation testing in Arabic. 👨‍💻 🤖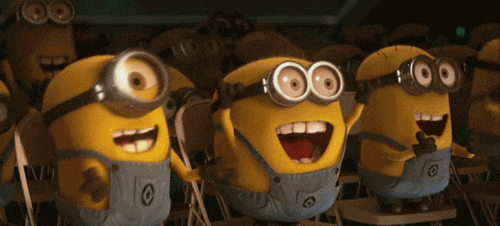 After 5 months of preparing , recording , coding , watching videos and reading different books related to automation and Selenium.
Now you can start with this course from Beginner level to Professional level ,
I covered a lot of topics related to Selenium WebDriver and test automation including :
Java and OOP for Testers
Selenium Design Patterns
Deep Dive into Selenium WebDriver
Selenium Grid
TestNG
Maven
Behaviour Driven
Data Driven
Headless Testing
Jenkins CI
Git/GitHub
SauceLabs
Docker and Zalenium (Running tests inside Docker Container)
Theoretically It's one course , But Actually it's 6x course 🙂
FAQS
FAQ 1 : What if I don't have experience in programming or Java ?
Answer : Don't worry the course start from the ZERO level without any programming background , you will start learning Java and OOP before anything else 😉
FAQ 2 : What am I going to learn from this course?
The Answer: We will cover the following topics: 
Learn Java Programming from a professional trainer from your own desk
At the end of this course you will be able create Page Objects using Selenium-WebDriver commands.
Create test scripts using the TestNG unit test frameworks.
Trained to automate web based application using Selenium.
Know the coding standards in designing the Most optimised Automation. Frameworks
Learn how to Install and setup Maven.
Learn Selenium Design Patterns.
Learn how to Install and setup Jenkins.
Learn how to Install and setup Docker on Windows.
Learn how to run your test script on cloud using Sauce-Lab.
Course Content:
Introduction to Selenium.
Introduction to Java
Java Setup and configuration
Installing Eclipse
Why Java for Selenium.
Data Types, String Class, If-Else
Classes, Methods etc
Loops – While, Do-While, For
Arrays
Access modifiers
All OOPs concepts

Inheritance
Abstraction
Encapsulation
Polymorphism
Understanding Selenium Webdriver
Overview of Selenium Webdriver, pros and cons
Understanding Object Identification
Downloading and configuring Java WebDriver in eclipse
WebDriver Interface
Working with Firefox, IE , Safari , Chrome browsers
Working with Firefox profile
Working with Chrome profile
Identifying Web-Elements using id, name, linkname, class, xpath, tagname
Working with Web objects
Handling Input box/buttons, list/selection/drop down boxes, radio buttons, check boxes
Extracting links and other Web-Elements
Extracting Data from WebTable
Capturing screenshots
Object Synchronization using Implicit and Explicit waits
Handling pop-ups, frames, and windows
Simulating the Keyboard and Mouse actions
Data driving using Java APIs for CSV , JSON,  Excel and Properties Files 
TestNG and Grid
Grid – executing selenium tests on different browsers
What is TestNG
installing TestNG in eclipse
TestNG annotations
Understanding usage of annotations
Running a test in TestNG
Batch running of tests in TestNG
Skipping tests
Parameterizing tests – dataprovider
Assertions/reporting errors
TestNGreports
Using TestNG in selenium
Framework Development
What is framework?
Types Of Framework
Difference between Data Driven, Keyword Driven, and Hybrid Driven Framework
What is the use of framework?
Development of Page Object Model
Development of Framework
Course Link:
https://www.udemy.com/selenium-webdriver-from-foundation-to…
Good Luck and Happy Automation  😀
Get Ready to become automation Guru!  👨‍💻🚀🤖